Chandler Garvey has had a long association with the High Wycombe Cycling Club, as a commercial sponsor, and we were delighted to renew this recently for a further 3 years.
The club has a strong heritage for racing. It's previous members include David Miller who went on to win four stages of the Tour de France, five of the Vuelta a España and one stage of the Giro d'Italia.
The club has a strong junior section, and we are pleased to see that our investment is being used to support young riders develop their talent.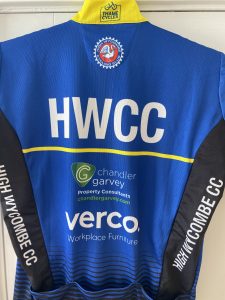 This week sees the launch of the club's new kit which can be seen below on some of the members who took part in the Margaret Right Memorial Road Race last weekend. This event is organised by the club and attracted a large field of riders in the separate male and female races.
Find out more about the club and local events at: highwycombecc.co.uk